Quality Service you can rely on!
WebCityPages has helped various businesses to improve their online potential with either the addition of shopping-carts, product-listings, information-listing, graphics and web-based interfaces, for 40+ clients since 2001.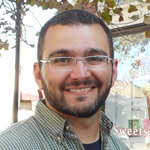 Jeff Bastan (founder), realized he has a duty to create at early age of 3. Okay maybe it was simple doodling and Legos™ at first, but the love of creating things never stopped. It evolved to crafts, sculptures and years later he got a bit screen-happy when he discovered computers have a virtual-magic of creativity.
Today you're likely to find him generating virtual tools to make life and business easier for more people everywhere, except for the people that don't use computers.
The Philosophy That Runs the Engine
No, it's just Jeff behind these curtains, there is no defined or set-in-stone theory as the web is a constantly changing and evolving portal. By the time you read this, even this website is already outdated. That's perfectly okay with Jeff because he knows it's not about WebCityPages keeping posh appearances... that costs too much time & money. Instead this website will renew about every 10-years (really Jeff?). The time saved, will be invested into other businesses.