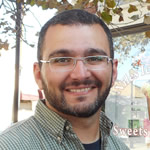 The dot-com visioneer/programmer
Jeff Bastan
Web City Pages was started in 2002 by Jeff and his dream to provide more possibilities for the business owners who want to promote and manage their business online.
After working with 40+ various companies in all types of fields, Jeff took special care to learn about each business and its needs. He found that all companies have one similar goal in mind, results. He wants to not only provide an additional portal/venue to achieve better results, but also to provide the tools and functions to further increase those results.
"Your consumers are constantly walking in front of your store 365/24/7. You need the right signs to guide them in your direction. With just one sign, all you'll get is a few peeps."